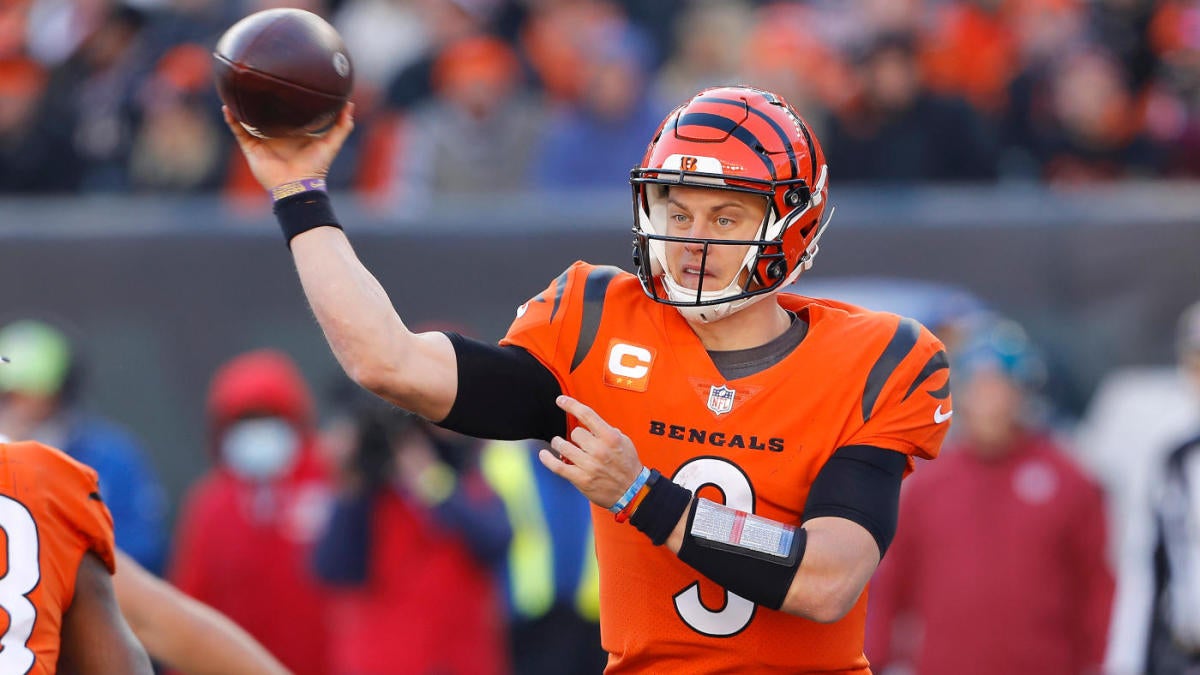 The Baltimore Ravens used an interesting strategy to slow down Davante Adams in last Sunday's loss to the Green Bay Packers. Adams didn't torch a Ravens secondary ravaged with injuries and players on the reserve/COVID-19 list, finishing with just six catches for 44 yards and a touchdown -- far below the eight catches and 113-yard average he put up the previous three games. 
Ravens defensive coordinator Wink Martindale had the Ravens secondary double- and sometimes triple-team Adams to make sure he couldn't beat them singlehandedly. The Ravens won't be doing the same against Ja'Marr Chase this week, and part of that strategy comes down to Joe Burrow throwing the ball instead of Aaron Rodgers. 
"We're going down the wrong street, because ... like I said last week, Davante Adams, he's one of the top two receivers in the league, and he's not No. 2, and Aaron Rodgers is a Hall of Fame quarterback, and I don't think we're ready to buy a gold jacket for Joe [Burrow] yet," Martindale said in his weekly press conference Thursday. "You could tell the game is slowing down for him. He's seeing things a lot faster than he did his rookie year, and it's going to be a tough challenge."
Martindale wasn't criticizing Burrow, but isn't set to give the Cincinnati Bengals second-year quarterback the same treatment as Rodgers. Burrow has been excellent this year, completing 68.7% of his passes for 3,460 yards with 26 touchdowns to 14 interceptions (100.7 rating). Burrow ranks in the top 10 in completion percentage, pass yards, pass touchdowns, and passer rating -- also throwing for 416 yards and three touchdowns in a Week 7 win over the Ravens.
Chase had eight catches for a career-high 201 yards and a touchdown in that win, but Martindale warned he's not the only player Cincinnati has that can beat Baltimore's defense. 
"I think that's the tough thing about Cincinnati – is they have weapons at each spot that can beat you," Martindale said. "So, as soon as you go in there and think that they're going to be pass heavy, then they're going to hand the ball off to Joe Mixon 30 times a game, and he's one of the best running backs in the league. So, it's going to be a tough challenge for us. 
"We're going to have to play with a light box at times and play coverage, and we're also going to pressure. So, we've just got to make sure that we're guessing right when that time comes."
The Ravens defense are banking on Burrow to make mistakes this week, as his 14 interceptions are tied for first in the NFL. Baltimore has just 11 takeaways this year, the second-fewest in the league.
The Ravens are going to play man defense against the Bengals offense and they're going to pressure Burrow. This is the way Baltimore will slow down Cincinnati, as Martindale is betting on Burrow not beating him like he did in the first meeting. 
"We're going to pressure. That's who we are. And everybody that comes here, one of their traits is they can play man coverage. So, it's going to be a challenge," Martindale said. "But you have to; you have to go into these games and do that. If not, it's dying a slow death – is what you're doing – if you just sit back and play zone the entire time."