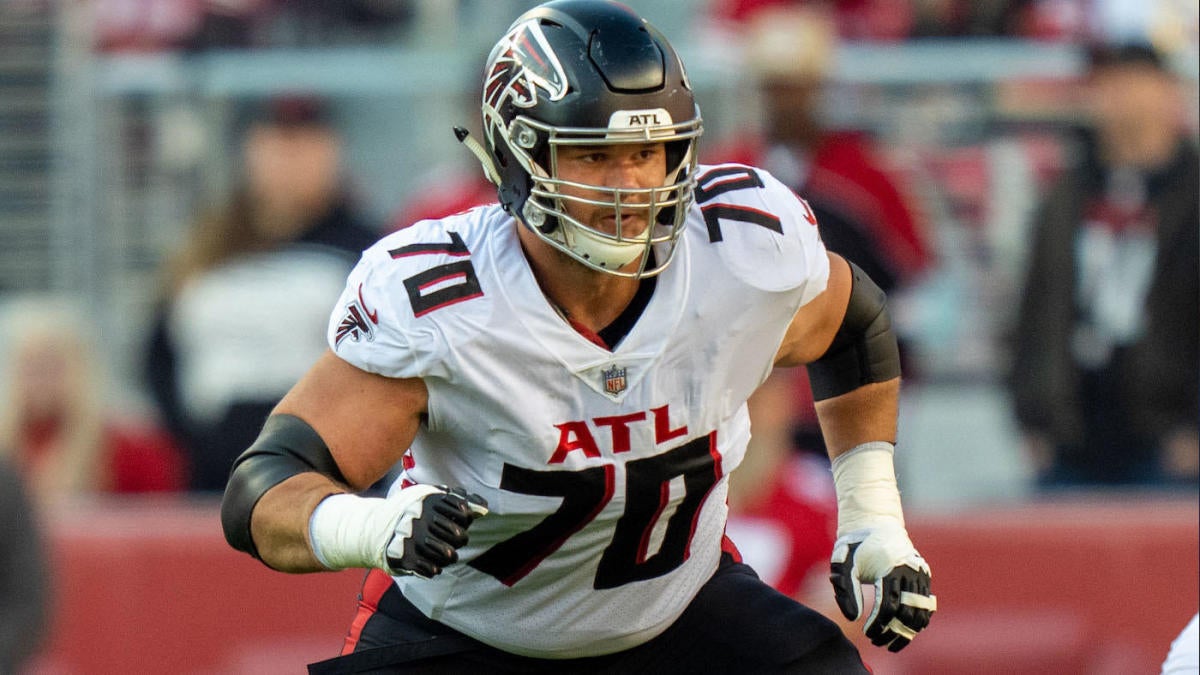 Matt Ryan is a very happy man at the moment. It's largely because he won't be shipped out of town or released by the Atlanta Falcons, who restructured his contract to free up $12 million toward their salary cap -- a move that locks him in through the 2022 season, at the very least -- and they're now helping to keep him protected. On Monday, the Falcons reportedly agreed to terms on a three-year extension with offensive tackle Jake Matthews, a deal that includes $52.5 million in new money, per NFL Network.
Matthews was under contract through the 2023 season, but his combined cap hits over the next two seasons amassed to more than $47 million. His new deal should provide some immediate financial relief while keeping him in tow through the 2026 season. The Pro Bowl tackle is set to receive all of his new money over the first three years of the new contract, but at an average of only $18.5 million as opposed to roughly $23.5 million per year over the next two.
The 30-year-old has never taken the field for another NFL team, a former sixth-overall pick of the Falcons in the 2014 NFL Draft. In 2018, Matthews signed a five-year, $75 million contract extension to continue his career in Atlanta. He went on to earn Pro Bowl honors in 2018 and has proven to be one of the most durable players in the entire league -- having missed only one regular season game in the entirety of his eight-year career. 
And for his service to the Falcons, he'll presumably be around for the next half-decade in North Georgia.