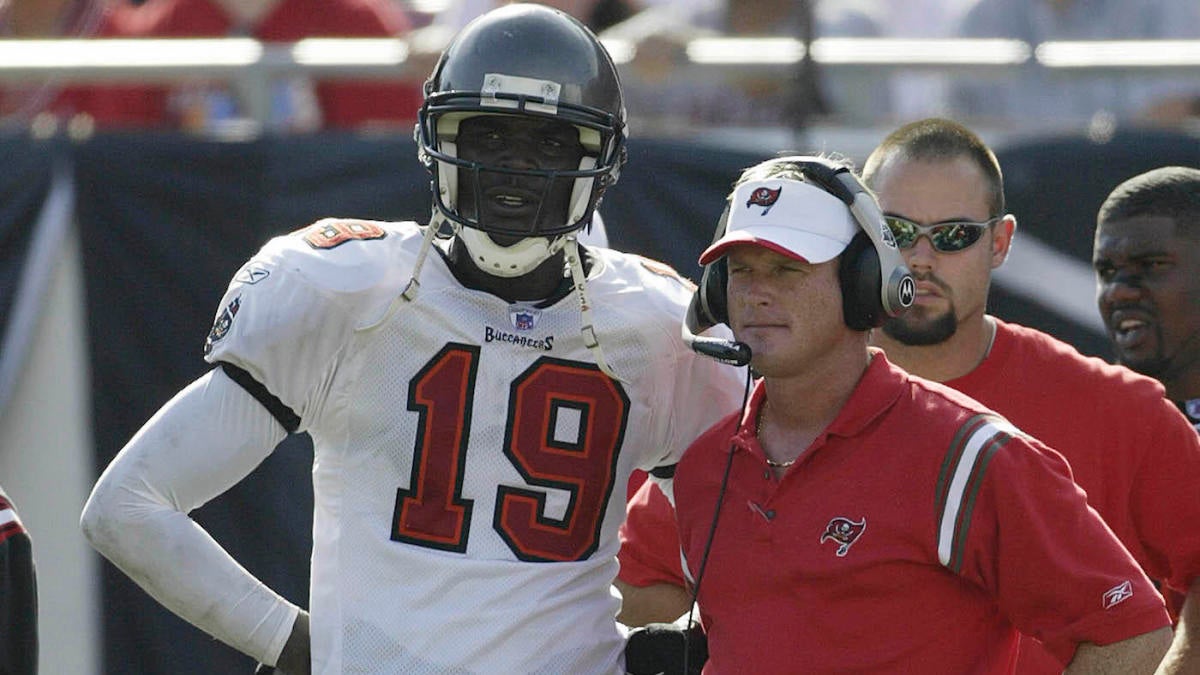 Former Las Vegas Raiders head coach Jon Gruden resigned on Monday night, after emails which included him using insensitive and inappropriate language were leaked. The saga began on Friday, when Gruden was put under investigation by the NFL for an email sent in 2011 in which the coach used a racial trope to criticize NFLPA executive director DeMaurice Smith. While Gruden coached on Sunday against the Chicago Bears, the most recent leak seemingly took away whatever chance he had at retaining his position.
Reaction continues to pour in on this story, including some remarks from former players. During Tuesday morning's edition of "Keyshawn, JWill & Max" on ESPN Radio, former Tampa Bay Buccaneers star wideout Keyshawn Johnson -- who spent two seasons with Gruden in Tampa and won a Super Bowl with him -- said that he always knew his former head coach was a fraud, and called him a used car salesman. 
"I didn't know that Jon would say things like that and put them in an email," said Johnson. "He's just always been a fraud to me. ... From day one, he's been a used car salesman. And people bought it because he inherited a championship team built by Tony Dungy and Rich McKay, and he came in there with a little bit of different energy than we had with Tony, and it kind of kicked us over the top to get our world championship -- which I am grateful for. But at the same time I also saw through who he was through that journey of getting a championship."
Dungy was fired following the 2001 season despite making the playoffs in each of the last three years. He was replaced by Gruden, who went 12-4 in his first season and won Super Bowl XXXVII. Gruden would never be able to replicate that level of success in the regular season or postseason. He never made it past the wild-card round again, and was fired in 2009. Gruden also never made the postseason during his second tenure with the Raiders after taking over in 2018. 
It seems unlikely Gruden will ever coach in the NFL again, and his legacy will continue to be broken down over the next few weeks. Johnson is now saying that his former head coach was always a fraud, however, and that his unique energy was the only thing that set him apart.