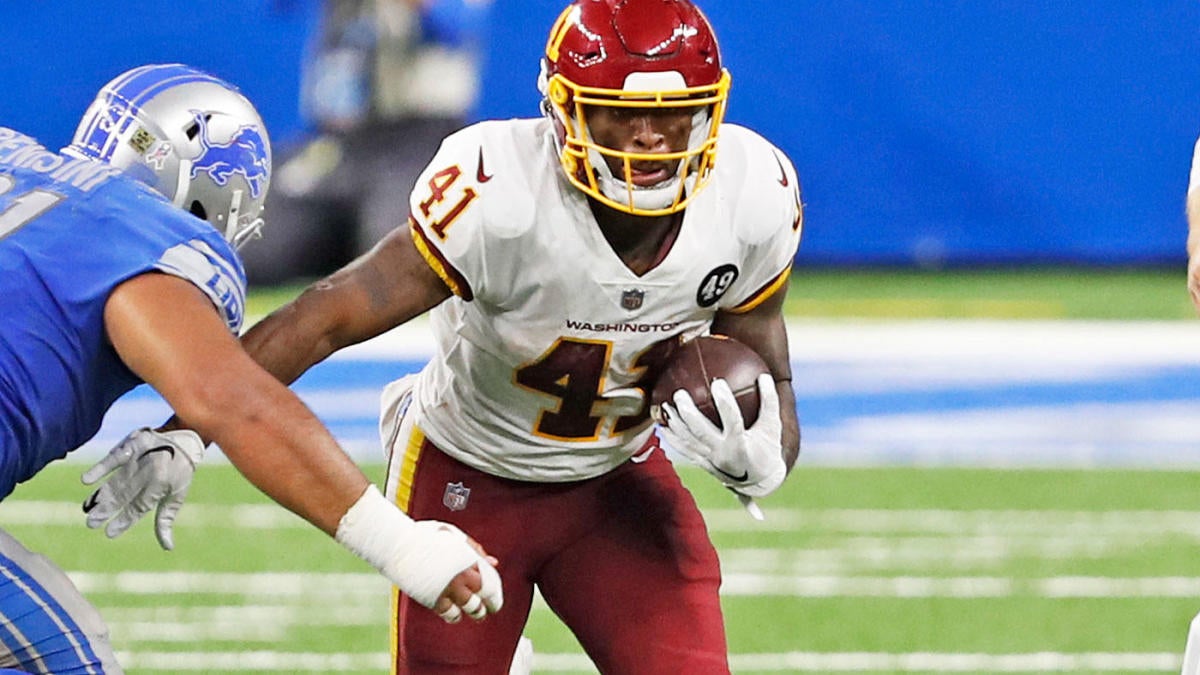 One day after reportedly agreeing to a two-year, $7 million deal with the Bills, free agent running back J.D. McKissic has changed his mind and will sign the same contract with the Commanders to return to Washington, according to ESPN's Adam Schefter. The 28-year-old pass-catching specialist becomes the second veteran to reverse course on a free-agent decision in as many days, with former Cowboys pass rusher Randy Gregory on Tuesday backing out of a $70M deal with Dallas to sign with the Broncos.
No contract agreements made during the NFL's legal tampering period, which began Monday, can become official until the start of free agency at 4 p.m. ET Wednesday. But McKissic had reportedly agreed to terms as one of Buffalo's most-notable additions, projected as a new weapon for quarterback Josh Allen. The Commanders initially did not offer McKissic a new deal, the running back's agents, CJ LaBoy and Doug Hendrickson, told ESPN. After Washington decided to match the Bills' offer, McKissic, who "didn't want to leave" in the first place, reversed course to remain with his original team.
The news is likely welcome in Washington, where the former Seahawks and Lions reserve had established himself as one of the team's most reliable role players. Undrafted out of Arkansas State in 2016, McKissic missed six games due to injury in 2021 but still finished with 609 yards from scrimmage as Antonio Gibson's top backup. The year before, he totaled 954 yards while logging a career-high 80 catches, making seven starts out of the backfield.