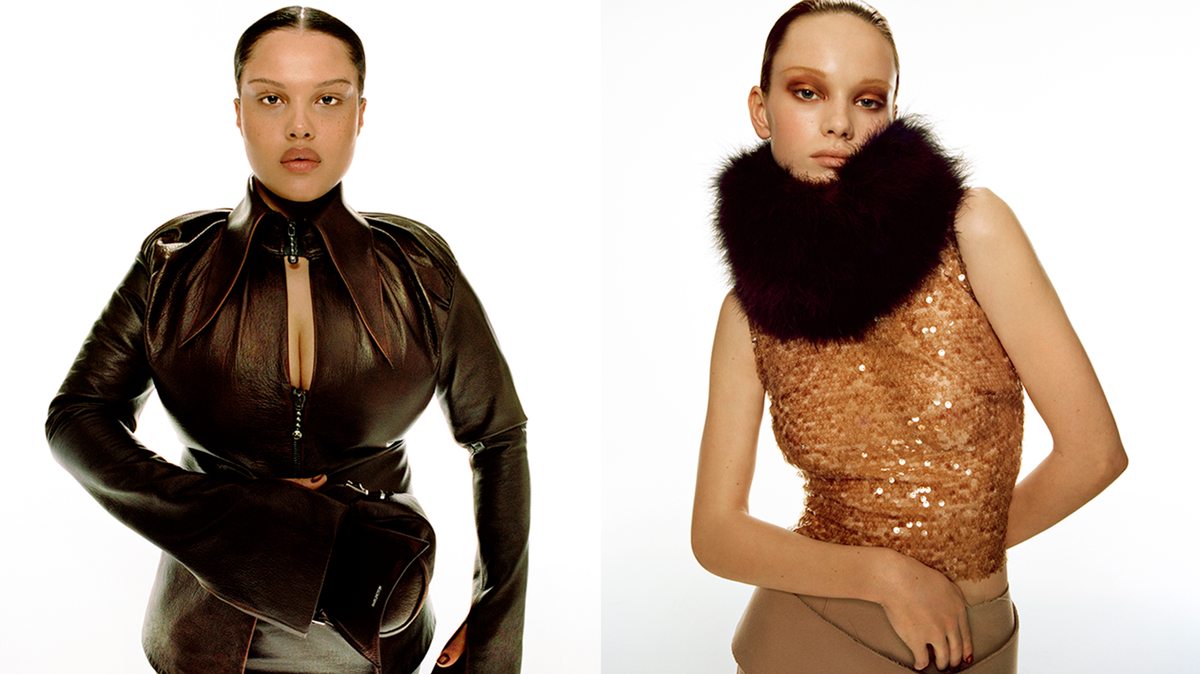 Back in February, during the AW22 edition of London Fashion Week, Marco Capaldo — the co-founder of London label 16Arlington — took to an airy, light-filled hall to present a collection that succinctly conveyed a spirit of joyful effervescence, lightness and elegance. Among the most memorable moments of the week, its significance wasn't just a consequence of the sense of craft and effortless poise that emanated from the liquid, sequinned mesh column gowns, roomy crystal-embroidered tailoring, and marabou-collared beaded microdresses, but also from what it symbolised for the brand. Embarked on by Marco and Federica 'Kikka' Cavenati — his partner in both work and life who tragically passed in late 2021 from a short, sudden illness at the age of 28 — the collection was seen through to completion by Marco alone.
Titled Tears, the collection was a poignant tribute to Kikka — a tender act of mourning. It was, however, just as much a celebration of her life and legacy, and the luminous presence that she gave — and continues to give – to the world. It was also a recognition of the close community that surrounds the brand — the people who, arguably more so than the clothes themselves, give it its pronounced sense of identity; its fearlessness, gossamer lightness and spirit of joie de vivre.
These qualities imbue the campaign for Tears, released today. Shot by Hugo Comte, styled by longstanding 16Arlington collaborator Georgia Pendlebury, and staring models Morgan Porter and Alva Claire, the images convey the foundations of freedom, self-conviction and power upon which Marco and Kikka built their brand. To mark the launch of the campaign, Marco and Alva — a close friend and member of the 16Arlington family — discuss the rare-for-the-fashion-industry qualities that define their working friendship, the significance of Tears, and how Kikka continues to live on through 16Arlington and its community.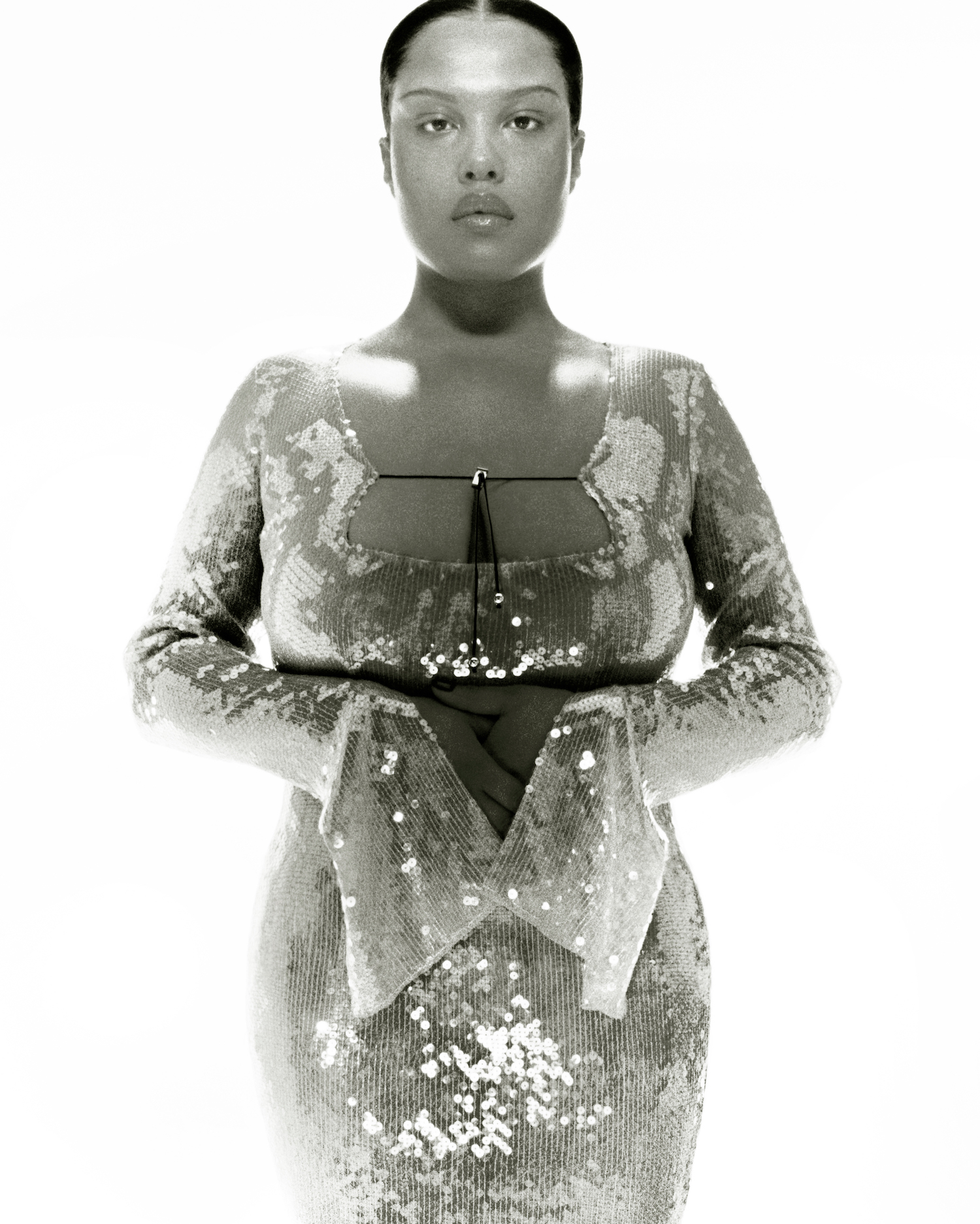 Alva, tell us about how you and Marco first met, and how you entered 16Arlington's world?
Alva Claire: We met at a party during fashion week, and Marco came over and tapped me on the shoulder. You know what it's like at these sorts — you have so many conversations that blur into one, but this one really stood out. It was one of those ones that make you think, "I'm really glad I came to this party, even though I just wanted to go to bed!" I just came away thinking, "I've got to work with Marco!" 
Marco, what was it that made you tap Alva on the shoulder?  
Marco Capaldo: Well, I obviously knew who Alva was — I vividly remember sitting at this long desk that Kikka and I had, Kikka was sitting next to me and showed me a picture of Alva's face with a butterfly. She was just mesmerised — she was like, "Who is this?!" I said, "Yeah, she's a dream, but there's no chance we'd be able to work with her." It just felt like something so unattainable. But then a couple of months later, we met at this party, and something just drew me to her. She had such a welcoming presence, so I just took my chance, and the rest is history! 
What is it about her that you felt really made her such a fitting muse for 16Arlington, and the world that you and Kikka created together?
Marco: Kikka and I always struggled with the word 'muse', because it always felt so conforming. But Alva, and all the other amazing women that we work with, have so much more to offer than just their physical beauty. What they stand and advocate for is so important to us. Seeing the kind of change that Alva is making in the industry is so incredible, and it was that, even more so than her looks, that really drew Kikka and me to her. 
How did your working relationship develop from there?
Alva: There was always the feeling that the right project would come along, but unfortunately I had an accident at the end of last year, so I couldn't walk the show for Tears. I still attended, though. It was the first time I'd left the house properly and was able to walk without my crutch. Even if it was slightly odd to be a model and to be watching the show, I remember thinking how incredibly beautiful and heartfelt the collection was. When the call came through to do the campaign, it just felt all the more special to be able to bring it to life. It was also one of my first big jobs back at work, so it felt great to do that with people who felt like family. 
Marco: And work aside, Alva was part of that collection in so many more ways than just attending the show and fronting the campaign. She's been there for me as one of the most incredible friends, like by sitting through fittings, for example. I remember the day that Alva came in, as we were giving her a look to wear to the show, and you ended up spending a whole day of casting there, just sitting and chatting with me, Mischa [Notcutt] and Georgia [Pendlebury]. As Alva said, it's unusual to strike up those sorts of friendships, and then have them grow to the comfort level that they have done.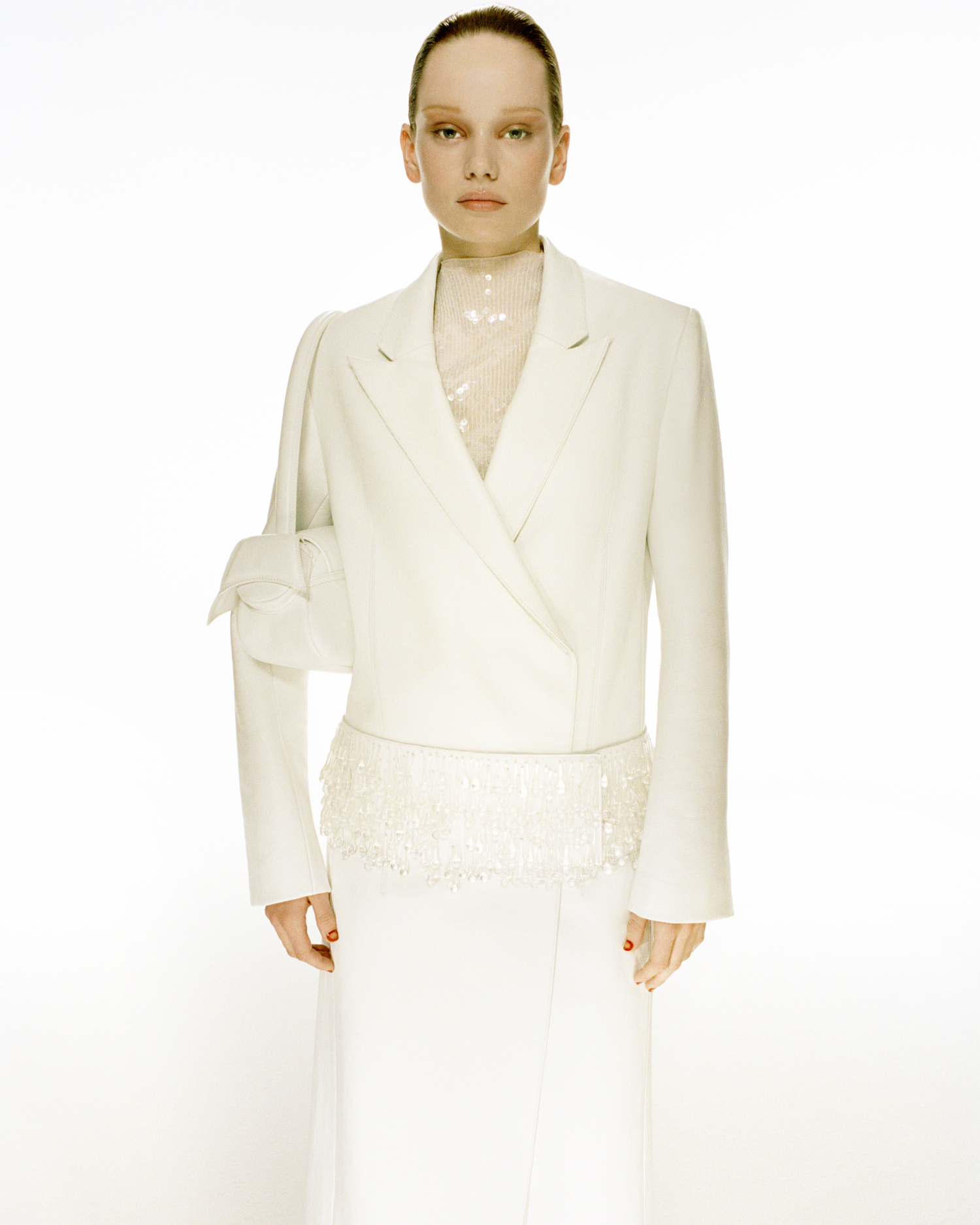 The show for Tears was such a poignant moment. Could you tell us more about the collection and its significance to both you and the community around 16Arlington? 
Marco: Definitely. Obviously, it was a tribute and a celebration in honour of Kikka. I think I can best describe it as a love letter to her. Clothes aside, though, what was so important to Kikka were all of the people that make 16Arlington what it is. I just wanted to design a collection that honoured Kikka and showed that she'll always be part of this. 
Alva: It was just so moving. The space was so perfect, and so filled with light. I never actually met Kikka, but through Marco and what he does with 16Arlington, I really feel her — all of the stories about her and her legacy. It's so beautiful to see.
Marco: That really reminds me of something Alva once said when we went for dinner — in periods like this, you have to digest so much information and very few things actually stick, but she said something along the lines of: "I never got to meet Kikka, but I'm falling in love with her through you. You allow Kikka to live on through you and allow us so much of her." What more could I want than that?
How did you approach bringing that spirit, that sense of who Kikka was, to the campaign?
Marco: Well, both the campaign and the collection were created during such a dark time for me, but I hope that in both of them, there's a real lightness. With the campaign especially, there's no weight to the images. I didn't want there to be any sadness to them — I wanted them to feel really beautiful, clean and light. That's everything that Kikka was and is.
You're showing your next collection during London Fashion Week in September. How will you be carrying this energy that we've spoken about forward?
Marco: For me, the collection you'll see in September is really about strength, power and a here-to-stay attitude. It's about trying to embrace everything that I think Kikka would want me to do. Both Kikka and I got the most enjoyment out of people's reactions when they wore our clothing, and I just want to ensure that that remains front and centre -- that we continue to make people feel good. But I'm not doing that alone. She's here, and will always be such a massive part of the process.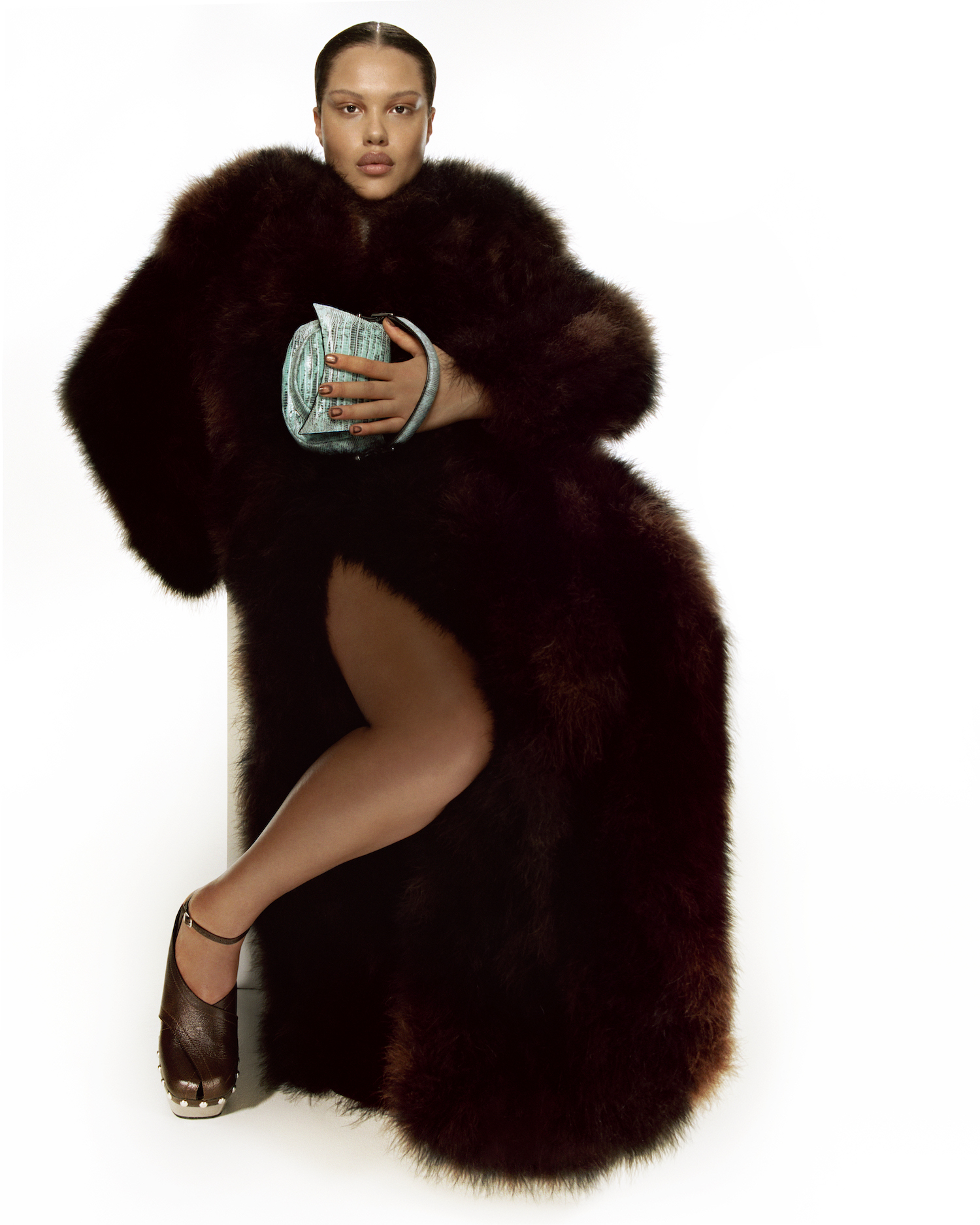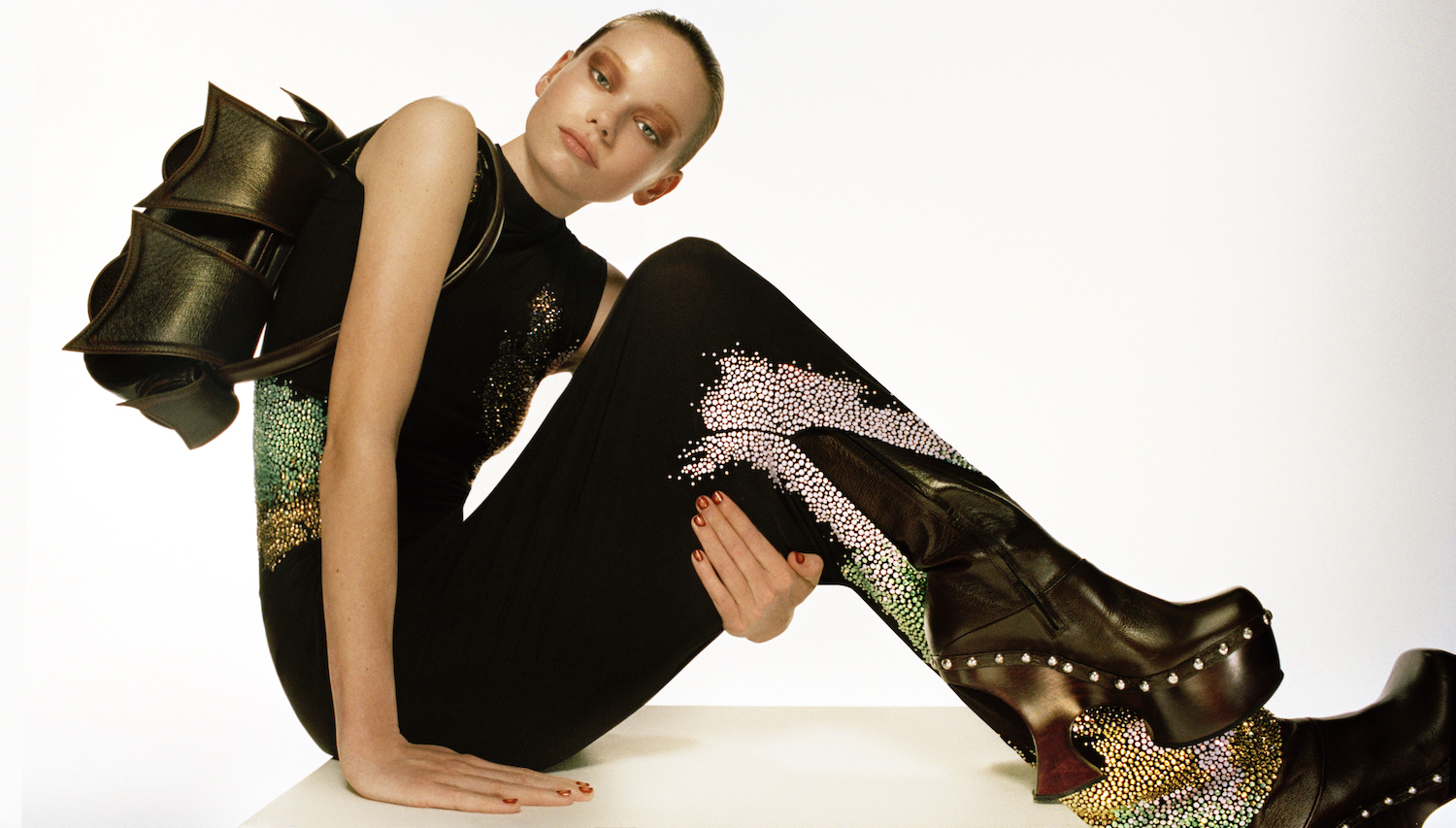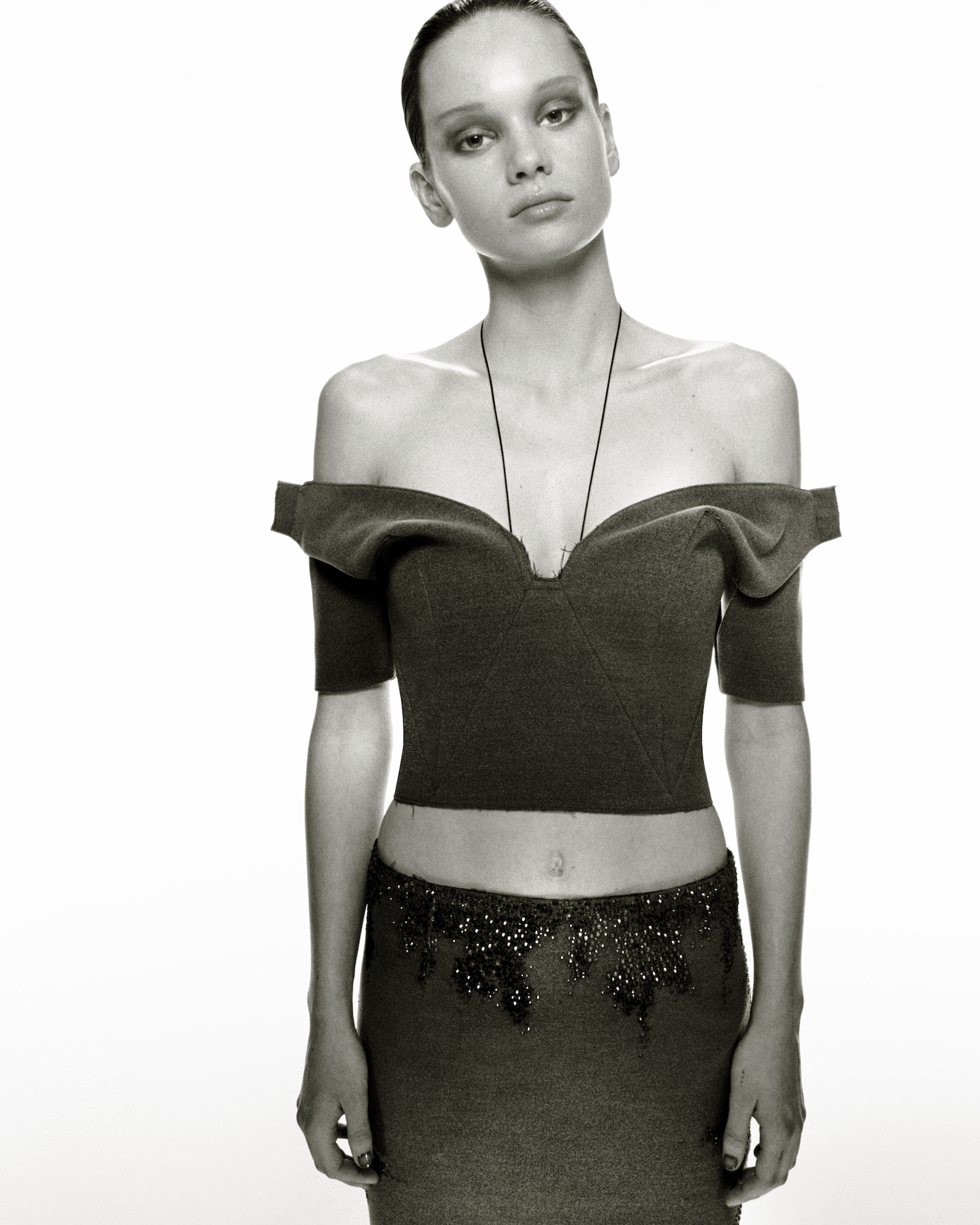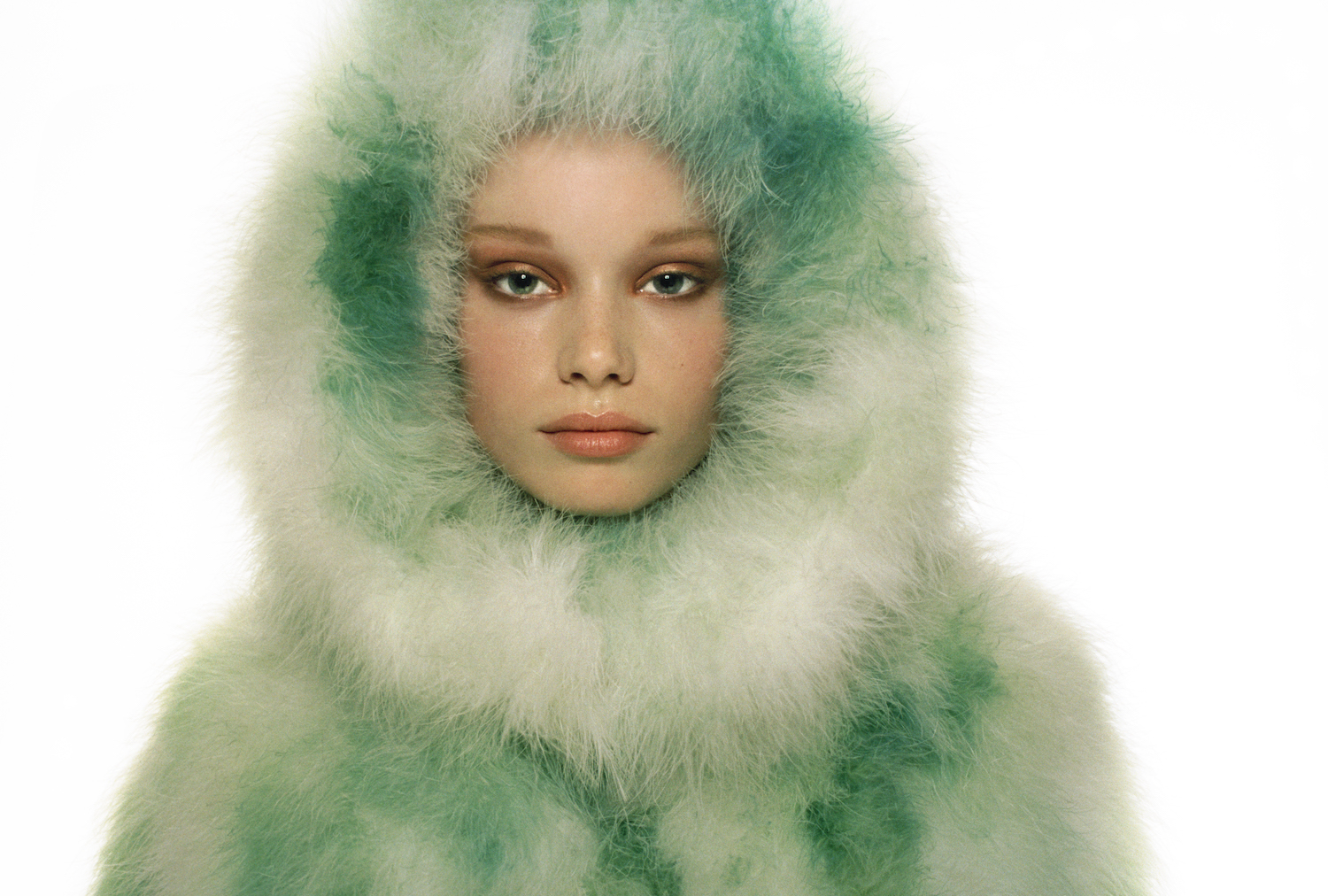 Credits
---
Creative Direction Marco Capaldo
Photography Hugo Comte
Styling Georgia Pendlebury
Hair Sam McKnight
Makeup Ammy Drammeh
Nails Sylvie Macmillan
Casting Mischa Notcutt
Models Alva Claire and Morgan Porter
Follow i-D on Instagram and TikTok for more designer interviews.